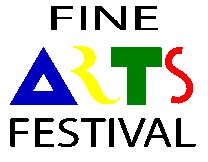 CALLING ALL VISUAL ARTISTS! Let us showcase your work at our annual Fine Arts Festival in August, 2020!
The Arts Council created the Fine Arts Festival in 1980 to provide incentive for local artists to improve their technique and a place to showcase and sell their artwork. The festival has since grown into a major exhibit featuring artwork by artists from all over the country. The event also includes an art competition where the entries are judged and cash prizes and ribbons are awarded.
2020 Fine Arts Festival – Details
Artwork Delivery Dates (entry deadline): July 20-24 (10a-4p) & Sat, July 25 (2-4p)
Purchase Awards Preview: Thursday, August 6, 2020
Opening Reception & Awards Ceremony: Friday, August 7, 2020, 6-8p
Exhibition Dates: August 7-28, 2020
Art Removal: You may remove your art beginning on August 28, 2020, but it must be picked up by 5p on September 1, 2020, or by prior special arrangement. [NOTE: We are closed on Aug. 29 & 31.]
Application: Downloadable application coming in April, 2020.
Fine Arts Festival 2019 was sponsored by:
Past Fine Arts Festival winners:
2019 | 2018 | 2017 | 2016 | 2015 | 2014 | 2013 | 2012 | 2011 | 2010