The Arts Council of Moore County offers several funding programs that benefit the citizens of Moore County. Scroll down to learn more about each program.
---
For Moore County MIDDLE & HIGH SCHOOL STUDENTS interested in the arts…
NEXT DEADLINE: Thursday, March 5, 2020 at 5 p.m.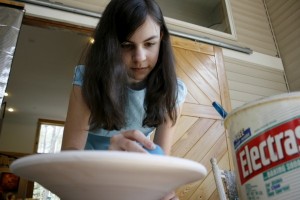 In 2000, the Arts Council started a scholarship endowment fund with the goal to award merit-based scholarships to Moore County middle and high school students with demonstrated talent and interest in the arts. Past scholarship winners have attended Appalachian State University's Cannon Summer Music Camp, UNC School of the Art's summer programs, Parsons School for Design, New York Summer Film Academy, American Ballet Theatre Summer Intensive, UNC at Greensboro's Summer Music Camp, or taken private lessons with an art or music teacher. If you are a middle or high school student interested in applying for this scholarship and need information on how to apply, CLICK HERE.
---
For ORGANIZATIONS presenting arts programs in Moore County…
NEXT DEADLINE
Fri., August 21, 2020 at 5 p.m. at Campbell House
GRANT WORKSHOP
To Be Determined
The Arts Council allocates thousands of dollars annually to support arts organizations and cultural programs across Moore County. Funding for these grants comes from the North Carolina Arts Council Grassroots Arts funding and additional foundation grants when available. Grassroots Grants are awarded through a competitive process that is reviewed by a panel of community citizens and approved by the Arts Council Board of Trustees. No recipients are guaranteed from year to year. We thank the North Carolina General Assembly and the North Carolina Arts Council for the Grassroots Grants Program.
For for additional information, CLICK HERE.
---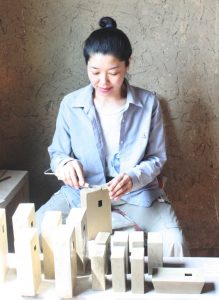 For INDIVIDUAL ARTISTS needing help to further their career…
NEXT DEADLINE:
To Be Determined
GRANT WORKSHOP:
To Be Determined
ACMC partners with its neighboring arts councils to help fund and administer the Regional Artist Project Grant Program (RAPG), which provides financial support to a broad range of exceptionally talented visual, performing, literary and inter-disciplinary artists by funding a project that will have a significant impact on the advancement of their career. Eligible applicants must be an artist not enrolled in a degree or certificate program, at least 18 year old, and reside (for at least 1 year) in the counties of Bladen, Brunswick, Columbus, Cumberland, Harnett, Hoke, Lee, Montgomery, MOORE, New Hanover, Pender, Richmond, Robeson, Sampson, or Scotland.
For additional information on this grant and a list of grant workshops in your area, call the Arts Council of Fayetteville & Cumberland County at 910-323-1776 or CLICK HERE.