PURPOSE OF EVENT: The Arts Council of Moore County (ACMC) created the Fine Arts Festival (FAF) in 1980 to provide incentive for local artists to improve their technique and a place to showcase and sell their artwork. Since then, the festival has grown into a major art exhibit featuring artwork by artists from all over the country. The artwork is also judged in five categories and cash prizes and ribbons are awarded.
2014 Fine Arts Festival sponsored by:
-
CLICK HERE to download the
2014 Fine Arts Festival Guidelines & Application!
-
FINE ARTS FESTIVAL GUIDELINES FOR 2014
Exhibition Dates:  August 1 to 29, 2014
Exhibit Location:  Campbell House Galleries at 482 E. Connecticut Ave., Southern Pines, NC
Eligibility:  Any artist (16+ years old) is invited to enter art only in the following five categories: Painting (including acrylic, oil & watercolor); Drawing/Pastel; Photography; Printmaking/Mixed Media; and 3-D.
Requirements for Entries:  Artists may submit up to two (2) entries, which must be completely original by the submitting artist, created after January 1, 2012, remain on display through August 28, and not previously entered in ACMC's Fine Arts Festival or exhibited at Campbell House. Due to space limits, art may not exceed 60" (including frame) in any dimension or weigh more than 75 lbs. All 2-D art must be complete, dry, framed (if needed), prepared to hang by one nail with wire and eye hooks—saw tooth hangers and clip frames will not be accepted. 3-D art may be submitted with stand, if needed. Art requiring special installation cannot be accepted. Art must be stable enough to withstand handling. ACMC makes the final decision on installation. All art is exhibited, unless ACMC exercises its right to withdraw any art that it considers unsuitable for public display.
Delivery Dates: Due to storage limits, ACMC can only accept art (with application & entry fee) at Campbell House on these dates:  Monday-Friday, July 14-18 (10a-4p) and Saturday, July 19 (2-4p).
Entry Fees (per entry):  $15 ACMC Members / $25 Nonmembers (Join Now!) / $15 per entry that is not for sale (Entry fees are non-refundable)
Judge:  Katie Seiz, Gallery Director, Durham Art Guild in Durham, North Carolina.
Awards: The following awards and ribbons are presented at the discretion of the judge:
$500– Sara Wilson Hodgkins Best in Show
$125 – 1st Place (each category)
$100 – 2nd Place (each category)
$75 – 3rd Place (each category)
Ribbon – Honorable Mention
Awards in the Photography category are given in memory of Edward L. Green.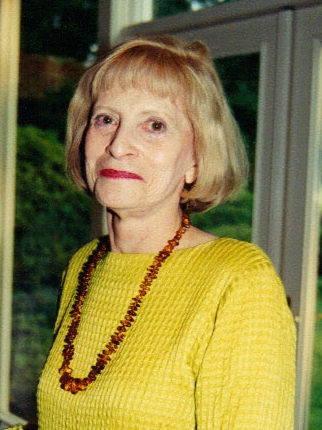 Cecelie "Lee" Barrett People's Choice Award:  Named in memory of Lee Barrett (photo right) and her 21 years of dedicated service to ACMC and the Fine Arts Festival, this award is voted on by all who attend the exhibit. The winner is awarded $350 and a ribbon after August 18.
Purchase Awards:  Businesses and individuals are offered the opportunity to support the festival artists by purchasing artwork prior to the exhibit. In addition to selling their art, the artists receive a ribbon. Please contact ACMC if you would like to provide a Purchase Award.
Award Notification: Award winners will be notified by July 29 via phone and/or email. The winners will not otherwise be made public until the awards ceremony on August 1.
Opening Reception: Hosted by ACMC's Board of Trustees, all festival artists and their guests are invited to the Opening Reception on Fri., August 1 from 6-8p at Campbell House. The Awards Ceremony will begin at 7p.
Art Sales & Pricing: ACMC prefers all art be for sale. A $15 fee will be charged for each entry that is not for sale. To assist you in pricing, art priced under $700 has a better chance of selling. Prices may not change once the exhibit opens. ACMC retains a 35% commission on all sales.
Art Removal: Art must remain on exhibit through August 28. Art removal may begin on August 29 (9a-5p), but must be picked up by 5p on September 2, or by special arrangement. ACMC will be closed August 30-September 1 for Labor Day.
Liability: All reasonable care will be given in the handling and display of the art, and all art exhibited is insured from time of delivery until 5p on September 2, 2014. ACMC staff, representatives, and/or sponsors assume no responsibility for loss of or damage to art.
Rights & Conditions: The artist grants permission to ACMC to photograph and reproduce any art for publicity and educational purposes. ACMC reserves the right to refuse, remove, or reject any art. Guidelines are subject to change at any time. Entry of art constitutes agreement with conditions described herein.
-
Past Fine Arts Festival winners: 2010 | 2011 | 2012 | 2013