ACMC believes that a bright future lies in the hearts and minds of our young people and supporting arts programs will insure that our children have the best possible conditions for a bright future!  ACMC's Youth Programs consist of a series of cultural enrichment programs for all young people of Moore County. Activities range from art workshops to children's theatre productions; from professional shows to summer arts events.
---
 Check out some of the upcoming Youth Programs:
The Arts Council of Moore County is partnering with Sandhills Community College this year to offer Visual and Theater camps for rising 6-9 graders. The camps are an effort to offer Moore County's youth the opportunity to explore the magic of theatre and visual arts–on stage, on paper, or behind the scenes.
Descriptions of classes for summer 2018 can be found here:  http://www.sandhills.edu/continuing-education/copy-youth-enrichment/

---
MISSOULA CHILDREN'S THEATRE RESIDENCY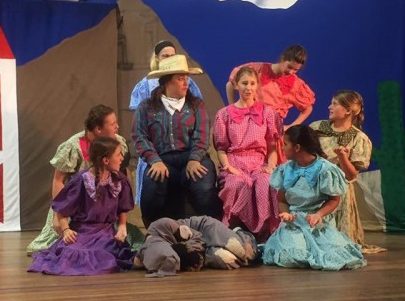 Once a year, the Arts Council of Moore County brings in the Missoula Children's Theatre to present a free week-long residency, with the goal to develop life-skills in our children through participation in the performing arts. This unique week-long residency begins with an open group audition and culminates in two public performances.  Over 55 students in grades K-8 are cast and rehearsed throughout the week, learning lines, songs and choreography to perform as an ensemble in producing a full-length musical. All shows are original adaptations of children's stories and fairy tales—a twist on the classic stories that you know and love. MCT arrives in town with scenery, costumes, props, make-up and basic lighting—everything it takes to put on a play . . . except the cast.  CLICK HERE to learn more about MCT.
The last MCT show was Beauty Lou & the Country Beast.  The next performance will be Alice in Wonderland!
Auditions:  Sep 17, 2018 at 3:45 pm
Rehearsals:  Sep 17-21, 2018.  3:45-8:15 pm
Performances:  Sep 21, 2018 at 7:00 pm and Sep 22, 2018 at 3:00 pm
Location: TBD
---
PERFORMING ARTS IN MOORE SCHOOLS (PAMS) PROGRAM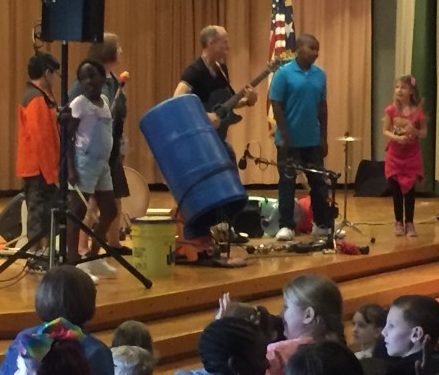 Since 1981, the Arts Council of Moore County and Moore County Schools have presented the Performing Arts in Moore Schools (PAMS) Program, with the goal to give every Moore County student a positive experience with a professional performing artist.  This partnership has brought such outstanding artists to all students in the Moore County Schools, such as hip-hop group The Beast, comedic storyteller Bill Lepp, NC Youth Tap Ensemble, The African American Dance Ensemble, and Hobey Ford Puppets, just to name a few.  Each program has been carefully selected for quality, grade appropriateness and curriculum basis.
Artists interested in applying to be a part of our PAMS program should apply in the spring for the following school year. CLICK HERE to learn more or download an application.
---
The Young People's Fine Arts Festival is an annual art competition presented by the Arts Council of Moore County.  Moore County's public, private, charter, and home schools in grades K through 12 submit their students' work to be displayed at Campbell House Galleries, just like professional artists.  High school students' artwork is judged and their awards are given out at a special reception and awards ceremony.  A reception for all grade levels is held to open the entire exhibit.
CLICK HERE for more on the Young People's Fine Arts Festival
---
For additional information on our youth programs, contact our Youth Program Director, Kate Curtin, at 910-692-ARTS (2787) or kate [at] mooreart.org.