Gallery Schedule
See Art…Visit the Campbell House Galleries to see artwork from local and regional artists and pottery from the Seagrove area. There are ten exhibits presented throughout the year and each is unveiled with a festive Meet-the-Artist Opening Reception on the first Friday of the month. Admission is free and open to the public on weekdays, from 9 a.m. to 5 p.m.  Click here for a brief history of the Campbell House. CURRENT ART EXHIBIT: November 1-December 19, 2013:  "WILD & FREE: Artistic Expressions of the North Carolina Wildlife" Featuring artwork by members of the NORTH CAROLINA WILDLIFE ART SOCIETY Opening Reception:  Friday, November 1, ...
Classical Concert Series 13/14
To describe this year's CLASSICAL CONCERT SERIES (CCS), we start as most pieces of music begin, with a count of "1, 2, 3, 4". "1" is for an amazing solo pianist (Valentina Lisitsa); "2" is for an up-and-coming violinist with piano accompanist (Bella Hristova); "3" is for an exciting piano trio (Trio Solisti); and "4" is for a Grammy-winning string quartet (Parker Quartet). With a lineup of this caliber, our 32nd season will continue the CCS tradition of concerts full of beautiful music by great artists in an intimate setting. All we need now for the downbeat is you in ...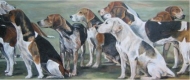 Campbell House Galleries: Experience local art at our monthly art exhibits
Fine Arts Festival: Experience Moore County's largest art exhibit featuring artists from the Sandhills and beyond
Fine Art Lecture Series: Experience insight into the art of the world's best artists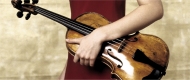 Classical Concert Series: Experience a live concert by the world's best classical musicians
Heart 'n Soul of Jazz: Experience a live concert by the world's best jazz musicians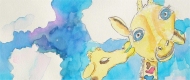 Young People's Fine Arts Festival: Artwork by Moore County's youngest artists
Barnes-Travis Arts Scholarship: Funds for talented middle & high school students
Autumnfest: Small-town festival fun on the 1st Saturday in October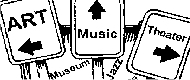 ARTours: Experience personal travel to the world's best arts destinations
Appetite for Art: Experience a fundraiser perfect for the person who likes a good party
Palustris Festival: Experience Moore County's celebration of the visual, literary and performing arts