Fine Arts Festival
CALLING ALL ARTISTS!!! The Arts Council of Moore County (ACMC) created the Fine Arts Festival in 1980 to provide incentive for local artists to improve their technique and a place to showcase and sell their artwork. The festival has since grown into a major exhibit featuring artwork by artists from all over the country. The event also includes an art competition where the entries are judged and cash prizes and ribbons are awarded. 2015 Fine Arts Festival is sponsored by: The annual Fine Arts Festival is almost here!  Details on the exhibit are available on the Application & Guidelines below, but here ...
Classical Concert Series 15/16
Prepare for CCS' Hottest Season Ever! (Fire extinguisher may be required!!!) The Classical Concert Series will be "Playing with Fire" when it opens its 34th season with WindSync, a sizzling new woodwind quintet that performs exclusively by memory and incorporates unique elements of staging into their concerts. Next, we turn up the heat with Spain's most important musical export in recent years…the Cuarteto Casals, followed by the red-hot British pianist, Benjamin Grosvenor. If these artists don't make you perspire, our grand finale will surely kick it up a notch by offering you the chance to be one of the first audiences to ...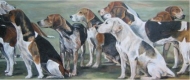 Campbell House Galleries: Experience local art at our monthly art exhibits
Fine Arts Festival: Experience Moore County's largest art exhibit featuring artists from the Sandhills and beyond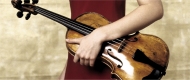 Classical Concert Series: Experience a live concert by the world's best classical musicians!
Heart 'n Soul of Jazz: Join us to experience the world's best jazz!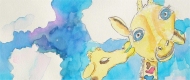 Summer Arts Camps: Cool summer arts experiences for your child!
Young People's Fine Arts Festival: Artwork by Moore County's youngest artists
Barnes-Travis Arts Scholarship: Funds for talented middle & high school students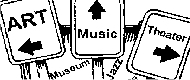 Palustris Arts Festival: Celebrating the Visual, Literary & Performing Arts
ARTours: Experience personal travel to the world's best arts destinations
Grants & Scholarships: Need funding for an arts project?