Heart 'n Soul of Jazz – New Date!
The Arts Council of Moore County is pleased to announce that its fundraiser, Heart 'n Soul of Jazz, has been rescheduled on Saturday, May 10, 2014 at Pinehurst Resort. Our staff will contact all ticket buyers to inform them of the new date and to offer the following options:  1) Use your current tickets on the new date; 2) Received a refund; or 3) Donate all or part of your ticket price back to the Arts Council for a tax deduction and our heartfelt appreciation for your generosity in helping with this fundraiser.  Tickets purchased through eTix.com were automatically refunded. ...
Gallery Schedule
See Art…Visit the Campbell House Galleries to see artwork from local and regional artists and pottery from the Seagrove area. There are ten exhibits presented throughout the year and each is unveiled with a festive Meet-the-Artist Opening Reception on the first Friday of the month. Admission is free and open to the public on weekdays, from 9 a.m. to 5 p.m.  And, Arts Council members save 10% on any art purchases at Campbell House Galleries. So, Join Now! CURRENT ART EXHIBIT AT CAMPBELL HOUSE: (Schedule subject to change) MARCH 7-28, 2014 YOUNG PEOPLE'S FINE ARTS FESTIVAL Old Man, drawing By Megan Huff (grade 8) West Pine Middle ...
Performing Arts
The Arts Council of Moore County strives to present programs representing an exciting blend of performing arts disciplines. These events are presented at a variety of locations throughout Moore County and are chosen for entertainment potential, artistic merit and educational value.  Check out some that are coming your way... 2013-14 Classical Concert Series Heart 'n Soul of Jazz - Friday, February 14, 2014 at 8 p.m. Palustris Festival - Postponed for 2014, but will return in 2015 Longleaf Ensemble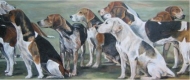 Campbell House Galleries: Experience local art at our monthly art exhibits
Fine Arts Festival: Experience Moore County's largest art exhibit featuring artists from the Sandhills and beyond
Fine Art Lecture Series: Experience insight into the art of the world's best artists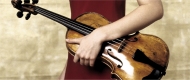 Classical Concert Series: Experience a live concert by the world's best classical musicians
Heart 'n Soul of Jazz: Experience a live concert by the world's best jazz musicians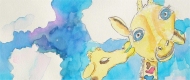 Young People's Fine Arts Festival: Artwork by Moore County's youngest artists
Summer Arts Camps: Arts experiences for kids ages 5 to rising grade 9
Barnes-Travis Arts Scholarship: Funds for talented middle & high school students
"Blackbeard the Pirate": Let your child experience the magic of theatre in this musical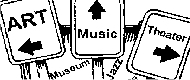 ARTours: Experience personal travel to the world's best arts destinations
Appetite for Art: Experience a fundraiser perfect for the person who likes a good party
Palustris Festival: Experience Moore County's celebration of the visual, literary and performing arts