Young People's Fine Arts Festival
The Young People's Fine Arts Festival (YPFAF) is the Arts Council of Moore County's way of showcasing the artistic talents of students in grades K-12 from all Moore County public, private, charter and home schools. Chosen by each school, all entries are exhibited at Campbell House Galleries during March, "Art in Schools" month. The exhibit is free and open to the public, thanks to the sponsorship of George W. Little & Associates, Wells Fargo Foundation, Town of Southern Pines, and Whistle Stop Press. Download the YPFAF Entry Guidelines: Click Here 2015 Entry Deadline:  Wed., January 21, 2015 at 5 p.m. Opening Reception:  Fri., February ...
Classical Concert Series 14/15
Folklorist Walter Anderson once said, "Good listeners, like precious gems, are to be treasured." With you, our treasured audience, in mind, our 33rd season of the CLASSICAL CONCERT SERIES (CCS) will feature four unique concerts that each can only be described as musical "gems." The series opens with a rare, 4-hands piano concert by two great pianists, Orion Weiss & Anna Polonsky. Next, we bring back the young phenomenal violinist, Caroline Goulding, who last performed on our stage when she was only 18 years old. The award-winning Alexander String Quartet is next with a concert demonstrating why they have played ...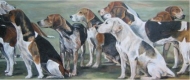 Campbell House Galleries: Experience local art at our monthly art exhibits
Fine Art Lecture Series: Experience insight into the art of the world's best artists
Fine Arts Festival: Experience Moore County's largest art exhibit featuring artists from the Sandhills and beyond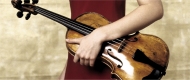 Heart 'n Soul of Jazz 2015: Join us to celebrate 30 years of the world's best jazz!

Classical Concert Series: Experience a live concert by the world's best classical musicians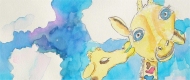 Young People's Fine Arts Festival: Artwork by Moore County's youngest artists

Barnes-Travis Arts Scholarship: Funds for talented middle & high school students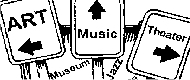 Palustris Arts Festival: Celebrating the Visual, Literary & Performing Arts

ARTours: Experience personal travel to the world's best arts destinations

Grants & Scholarships: Need funding for an arts project?