Classical Concert Series 16/17
Sponsored by 1. WINDSYNC | Wind Quintet Monday, October 17, 2016 | 8 PM | Sunrise Theater - By popular demand, WINDSYNC returns to open this year's CCS with a new program. This fresh and energetic wind quintet is internationally recognized for dramatic and engaging interpretations of classical music. Winners of the National Fischoff Chamber Music and Concert Artists Guild International competitions, these five virtuoso players perform exclusively from memory, include elements of staging and choreography, and specialize in creative concerts that inspire and entertain audiences of all ages. - YouTube video of WindSync:  Video Pre-Concert Dinner:  Wolcott's Restaurant (160 W. Pennsylvania, Southern Pines) - $37pp (tax & ...
Gallery Schedule
See Art…Visit the Campbell House Galleries to see artwork from local and regional artists and pottery from the Seagrove area. There are eight or nine exhibits presented throughout the year and each is unveiled with a festive Meet-the-Artist Opening Reception. Admission is free and open to the public on weekdays, from 9 a.m. t o 5 p.m., almost all 3rd Saturdays, and by appointment (please call). And, Arts Council members save 10% on any art purchases at Campbell House Galleries. So, Join Now! NEXT ART EXHIBIT AT CAMPBELL HOUSE: (Schedule subject to change) OCTOBER 7-28:  SCAPES: Sea, City & Land Featuring paintings, drawings, mixed ...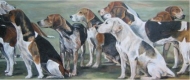 Campbell House Galleries: Experience local art at our monthly art exhibits

Fine Art Lecture Series: Experience insight into the art of the world's best artists

Fine Arts Festival: Experience Moore County's largest art exhibit featuring artists from the Sandhills and beyond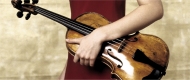 Classical Concert Series: Experience a live concert by the world's best classical musicians!

Heart 'n Soul of Jazz: Join us to experience the world's best jazz!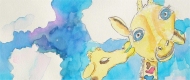 "Rapunzel": POSTPONED - TO BE RESCHEDULED AS SOON AS POSSIBLE

Young People's Fine Arts Festival: Showcase of Moore County's youngest artists

Barnes-Travis Arts Scholarship: Funds for talented middle & high school students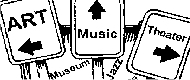 Talbots Sale - Oct. 26: Shop at Talbots & support the Arts Council!

Artists Meetup - Nov. 1: Calling all creative types...Let's get together!

ARTours: Experience personal travel to the world's best arts destinations