Young People's Fine Arts Festival
The Young People's Fine Arts Festival (YPFAF) is the Arts Council of Moore County's way of showcasing the artistic talents of students in grades K-12 from all Moore County public, private, charter and home schools. Chosen by each school, all entries are exhibited at Campbell House Galleries. The exhibit is free and open to the public, thanks to the sponsorship of George W. Little & Associates, Town of Southern Pines, and Whistle Stop Press. Download the YPFAF Labels: Please call to request guidelines YPFAF Labels for back of artwork 2017 Entry Deadline:  Wednesday, February 15, 2017 at 5pm Opening Reception:  Friday, March 3, 2017, 5 ...
Fine Arts Lecture Series
ART FOR THE PEOPLE: Murals, Monuments & Sculpture in Public Space Presented by the Arts Council of Moore County and Weymouth Center The American tradition that art should belong to everybody, and not just to a privileged few, has been honored since the early decades of the Republic. From the middle of the 19th century on, works of art celebrating the nation's founders, its war heroes and victories, and accomplishments in science and culture were installed in the center of Washington, DC, where millions of visitors can admire them each year. Likewise, cities and towns across America remembered civic leaders and favorite sons ...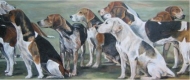 Campbell House Galleries: Experience local art at our monthly art exhibits

Fine Art Lecture Series: Experience insight into the art of the world's best artists

Fine Arts Festival: Moore County's largest art exhibit featuring artists from the Sandhills & beyond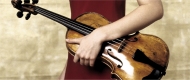 Classical Concert Series: Experience a live concert by the world's best classical musicians!

Heart 'n Soul of Jazz: Join us to experience the world's best jazz!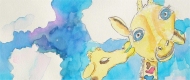 Young People's Fine Arts Festival: Showcase of Moore County's youngest artists

Barnes-Travis Arts Scholarship: Funds for talented middle & high school students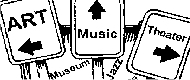 Artists Meetups: Calling all creative types...Let's meet up!

ARTours: Experience personal travel to the world's best arts destinations

Autumnfest: Celebrate the Fall with this wonderful festival!