ABOUT
The Bleeding Pines is an oratorio for singers, chorus, and orchestra based on a play by Ray Owen. The play tells the story of conservationist Helen Boyd Dull, who in 1904, saved an ancient stand of longleaf pines after encountering workers bleeding the trees of their resin for the turpentine industry. Once among the greatest forests, 90 million acres of longleaf were lost to logging and turpentining by the early 1900s. The trees that Helen preserved are now the world's oldest longleaf pines, surviving because of her faith and commitment – a traveler who fell in love with the woods and fervently protected the land.
Premiere: Saturday, March 26, 2022 at 7:30 pm
Symphony Tacoma (Sarah Ioannides, conductor)
Symphony Tacoma Voices (Geoffrey Boers, director)
"The Bleeding Pines" is a special project of
the Arts Council of Moore County, Southern Pines, North Carolina.
David Serkin Ludwig, composer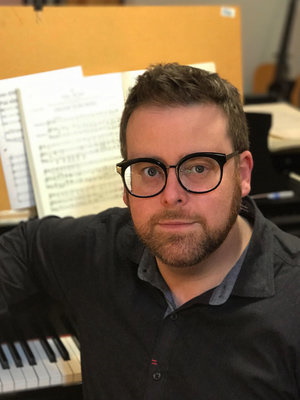 David Serkin Ludwig is "a composer with something urgent to say" (Philadelphia Inquirer) whose music has been described as "arresting and dramatically hued" (The New York Times) and "supercharged with electrical energy and raw emotion" (Fanfare Magazine). An acclaimed composer, this year Ludwig was awarded the prestigious Pew Center for Arts and Heritage Fellowship in the Arts. In 2013, Ludwig's choral work, "The New Colossus" was selected as the opening music for the private prayer service for the second inauguration of President Obama. In 2012 NPR Music selected him as one of the "Top 100 Composers Under Forty" in the world. Read On…
–
Ray Owen, poet & conservationist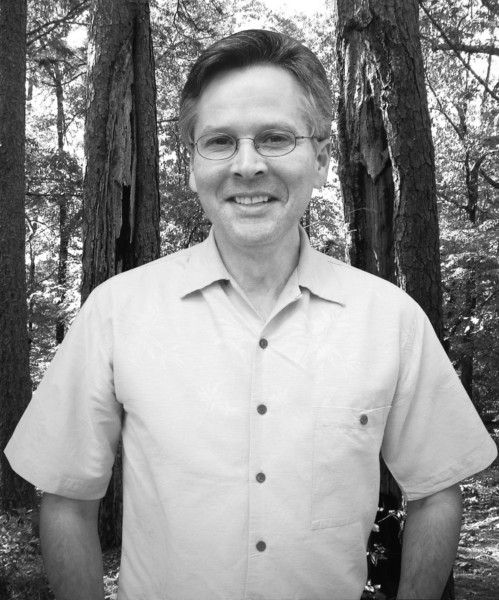 Ray Owen is a writer from Southern Pines, NC. He is a regular contributor to Pinehurst Living and Sandhills magazines, and his performance pieces have been produced in North Carolina and Northern Ireland. His published work includes writing the forward to Blair Publishing's Jugtown Pottery 1917-2017: A Century of Art & Craft in Clay. Ray has been a featured guest on UNC-TV's Collecting Carolina series, and he narrated the film More Than Pine Trees and Sand: Disappearing Frogs Project. Read On…
–
Sarah Ioannides, music director & conductor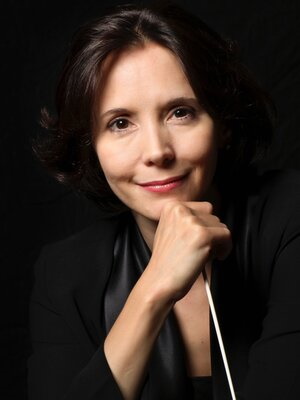 Highly regarded as one of the most creative and inspiring young conductors today, Sarah Ioannides is Music Director of Symphony Tacoma. Listed as one of the top female conductors worldwide by Lebrecht's "Woman Conductors: The Power List", her passionate conducting, innovative programming and work with large-scale collaborative projects has been widely documented. With guest engagements spanning six continents, she has conducted orchestras such as Cincinnati Symphony, Royal Philharmonic Orchestra, Orchestre Nationale de Lyon, Los Angeles Philharmonic, Tönkunstler, Daejoen Philharmonic, South African National Youth Orchestra, New World Symphony and the Simon Bolivar Youth Orchestra. A zealous supporter of living composers, Ioannides has commissioned numerous scores and art films for live orchestral multimedia performances. Her projects have received Artwork grants from National Endowment of the Arts.
–
Symphony Tacoma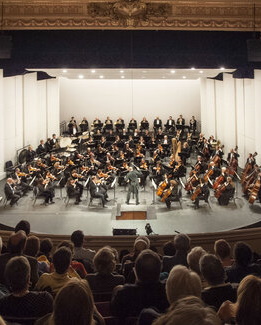 Inspiring audiences with live musical experiences that transcend tradition, Symphony Tacoma has been a vital part of Tacoma's cultural landscape for 73 years. In 2014, Symphony Tacoma welcomed new music director Sarah Ioannides, whom the Los Angeles Times called "one of six female conductors breaking the glass podium." Established in 1946 with 30 volunteer musicians from the University of Puget Sound, the organization was professionalized in 1993 under the leadership of Harvey Felder, now conductor laureate. Today's Symphony Tacoma is a metropolitan professional symphony orchestra with eighty-plus orchestral musicians and a volunteer chorus of 70. Keeping live musical performance alive in the heart of the region, Symphony Tacoma concertizes for an annual audience of nearly 20,000 citizens throughout Pierce County and the Greater Puget Sound area.
–
Symphony Tacoma Voices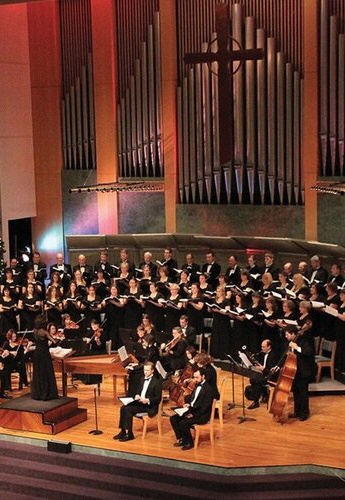 The 70 member Symphony Tacoma Voices has a long and proud history as part of the Symphony Tacoma organization. The choir consists of professional singers, music educators, as well as amateur singers from across all walks of life in the south Puget Sound region. Our choir, ranging in age from 16 to 86, represents the best of what arts can do for people in a community. Amateur means to work at something one loves. This work then is reflected not only in our energetic and inspiring Monday night rehearsals, but in our volunteerism, our fund raising and support for the orchestra, our visibility in the community and our international travel. Under the leadership of Geoffrey Boers, the choir has toured to China, Italy, Germany, the Czech Republic, Austria, Croatia, and Bosnia.
–
Geoffrey Boers, chorus master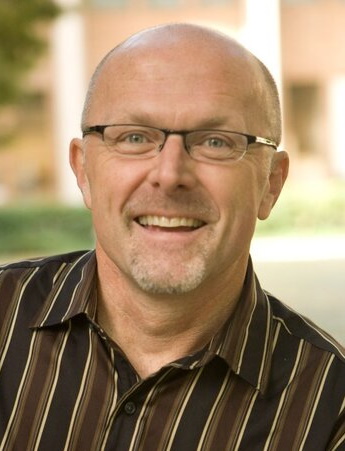 Geoffrey Boers is Director of Choral Activities at the University of Washington in Seattle, a program widely recognized as vibrant and forward thinking. Under his direction, the graduate choral program has developed a singular mission: to nurture the whole student as conductor-teacher-servant-leader-scholar. When not working with the Symphony Tacoma Voices, Geoffrey conducts the UW Chamber Singers, a choir of graduate and advanced undergraduate music majors studying choral conducting, vocal performance, music education, as well as many students from programs across campus. The choir is noted for its vocal agility, varied color, and expressivity, and have been featured at many festivals, conventions, and workshops, including NWACDA, Musicfest Canada, and at the national conventions of the American Kodaly Educators, National Association of Schools of Music, and American Musicological Society.
---
UPCOMING PERFORMANCES
OF "SONGS FROM THE BLEEDING PINES"
ARTS COUNCIL OF MOORE COUNTY
Brooklyn Art Song Society with musicians from PhiloSonia
Monday, April 25, 2022 at 8:00 pm
Sunrise Theater in Southern Pines, NC
CITY OF SANFORD
Brooklyn Art Song Society with musicians from PhiloSonia
Tuesday, April 26, 2022 | Time TBD
Temple Theater in Sanford, NC
BROOKLYN ART SONG SOCIETY
Friday, May 6, 2022 at 7:30 pm
Center for Brooklyn History, 128 Pierrepont St, Brooklyn, NY 11201
Digital Release: Monday, May 23, 2022
---
PAST PERFORMANCES
Ravinia Steans Music Institute (RSMI)
August 16, 2016 | Chicago, IL
Lake George Chamber Music Festival
August 18, 2017 | Lake George, NY
University of North Carolina School of the Arts (UNCSA)
September 8, 2018 | Winston-Salem, NC
Learn More
Brooklyn Art Song Society (BASS)
June 7th, 2019 | New York City
Learn More
---
Learn More about the Longleaf Ecosystem
& the Bleeding Pines
---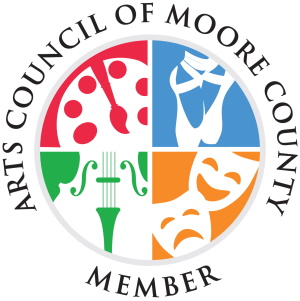 The Arts Council of Moore County is grateful to the following supporters of Bleeding Pines: Elaine Baillie, Brady Beck, John & Lin Burgess, Suzanne Daughtridge, The Donald & Elizabeth Cooke Foundation, John & Catherine Earp, Alison Ives, Dr. Nancy James, Dr. & Mrs. Russell McAllister Jr., The Nature Conservancy, Dominick Pagnotta, Dennis Paules, Wayne & Billie Ann Peterson, Ravinia's Steans Music Institute (RSMI), Joyce Reehling, The Richard J. Reynolds III & Marie Mallouk Reynolds Foundation, Adele Richardson Ray, Mary Schwab, Shelby Stephenson, Josiah & Jane Stevenson, Linda Storm & John Mazzarino, Symphony Tacoma, Andrea Wise-Leech, and Caroline McKissick Young. Thank you!