"The world is a book and those who do not travel read only one page." ~ Saint Augustine
We invite you to experience the Arts Council's ARTours–arts-oriented trips designed to enrich your appreciation of familiar places and expand your knowledge of remote locations. Enjoy special museum visits, attend acclaimed musical and theatrical performances, visit artists' homes and studios, and enjoy points of cultural interest and unique experiences as you share the companionship of fellow Arts Council of Moore County members.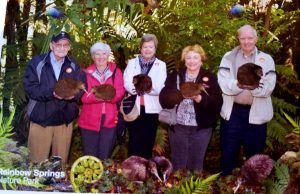 Our ARTours travelers recently returned from an AMAZING trip to New Zealand! From holding kiwis (the animal kind) to eating at fine restaurants to taking in the breathtaking scenery. It was a trip of a lifetime. We would love for you to join us on a future tour!
Arts Council members save a lot on our ARTours. So, Join Now!
Upcoming Art Tours
---
THE HUDSON VALLEY
September 13-22, 2018 | Tour by Tauck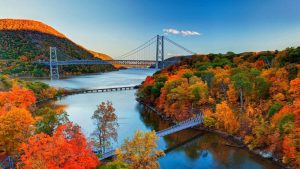 Discover the valley popularized by Washington Irving's 19th century short stories, The Legend of Sleepy Hollow and Rip van Winkle, on a journey beginning in Montreal…through the beauty of Adirondack mountains and lakes…capturing the thrill of wine…cruising to West Point…and sharing the urban drama of Manhattan. Don't miss this incredible trip with the Arts Council and Tauck.
Learn more about The Hudson Valley ARTour.
---
CHRISTMAS IN NEW YORK CITY
November 29 – December 2, 2018

Anytime in New York City is a good time, but New York at Christmas is the best! Enjoy the holiday lights, shop decorations, Christmas shopping, and much more, including three Broadway Shows!
Learn more about Christmas in New York City
---
SPRING IN BELGIUM & HOLLAND
April 1-9, 2019 | Tour by Tauck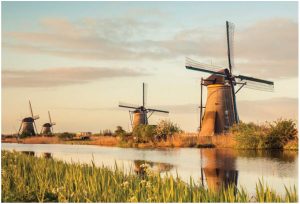 Join the Arts Council and Tauck to view nature's spectacular annual springtime show on this memorable cruise through the inland waterways of the Netherlands and Belgium. Everywhere, a spot of local color—tulips, daffodils and hyacinths abloom in flower boxes or in grand gardens…in historic windmills preserving a vanished way of life…in gabled houses dressed in maritime lore along Amsterdam's tree-lined canals…or in centuries-old Dutch and Flemish masterpieces.
Learn more about the tour to Belgium & Holland
---
GRAND TOUR OF IRELAND
June 18-July 1, 2019
Delve beyond the sheep-dotted green landscapes to the cities and villages that span this beautiful magical land, all the way from Dublin to Belfast with ACMC and Go Ahead Tours. Mingle with Dubliners in traditional pubs, pick up a souvenir in Waterford, drive along the Ring of Kerry, and walk across Giant's Causeway. This small-group tour is full, yet well-paced, showcasing Ireland's many charms, both old and new. Explore with us…
Learn more about a Grand Tour of Ireland.
---
Important information for all ARTours: You should be in good physical condition to fully enjoy our tours. The Arts Council cannot provide individual assistance during the tours and therefore reserves the right to decline to accept anyone on a tour who has a physical condition that could create a hazard to him/herself or could impact the enjoyment of other travelers on the tour.
Cancellation Policy: 35% of the total cost will be withheld for cancellation after the "Register by" date on ALL ARTours. NO refunds will be made after advertised "Final payment" date unless substitute traveler is found—at which time transfer fees, if applicable, will be withheld. Trip cancellation insurance is highly recommended.
---
If you are interested in joining any of these ARTours, please contact Katherine MacRae at 910-692-2787 or via Email.