Issue 9 – September 1, 2020
Presented by
Welcome to our ninth issue of Moore Art Share – COVID Edition, a digital collection of creative works shared from the Moore County community documenting how we responded during the pandemic. Scroll down to see the new submissions. They are listed in no particular order. And, if you are so inspired, please submit your own art.
Special thanks goes to everyone who shared their COVID creations, the Arlington Public Library's "Quaranzine" for the inspiration to do something like this, and to The Sway, The Pilot, and Sandhills Magazine for spreading the word. Stay safe, keep sharing your creations, and enjoy!
---
Joanne Thornton
Pinehurst, NC
"You Have a Courageous Heart"
"You Have a Courageous Heart" is a mixed media painting and was created in the spirit of gratitude to thank all of the courageous people who have kept our lives functioning during the COVID Pandemic of 2020. Many of the "essential" occupations are listed on the "spokes" around the heart. This image is on a postcard which has a message of thanks, appreciation and acknowledgement on the back of the postcard. This is a joint project with The Village Printers and Swank Coffee Shoppe, and the postcard is sold at Swank in Southern Pines to raise money for the Sandhills Branch of the Food Bank. In the past two months, it has also been distributed to healthcare workers, employees of the towns of Pinehurst, Aberdeen and Southern Pines, grocery store employees, etc., via postcard and electronically. www.JeuxArt.com
---
Baylor
Southern Pines, NC
Age 11-17
"Aurora"
This is a character I made based off of a video game. I don't have a website up right now, but to see more of my art you can go to my Instagram: _.Starfruit_Thief._
---
Jane Harnum
Pinehurst, NC
"Heaven Scent"
This is an oil painting that I am giving to my niece, Meghan Ware, who works as an ER nurse in Philadelphia. My tribute to her is my appreciation of her tireless efforts to help COVID (and other patients) who enter the hospital in great duress and she and her peers do everything they can to save their lives. They truly do seem to be sent from Heaven to help us on earth.
---
Annie Brechtelsbauer
Pinehurst, NC
"Alone at Home VI"
Click on the poem at the right to enlarge.
---
Dorian Devins
Southern Pines, NC
"Ice Caps"
This reflects my concern with the urgent situation with the environment. More at https://www.saatchiart.com/doriandevins, updating regularly.
---
Don Harnum
Pinehurst, NC
"The Glen"
Reminds me of a woodsy place in Maine I knew as a young boy. Comforting and a bit scary. Acrylic on canvas.
---
Jude Winkley
Pinehurst, NC
"Lake Michigan from Sleeping Bear Dunes"
Amidst the dramatic changes in our lives brought on by the pandemic, family relationships have taken on more importance. One of my nephews and his wife asked me to paint them a pair of scenes from their beloved Lake Michigan shore. This is the first of the pair. 18″ x 24″ oil on canvas. This piece brings me a sense of serenity.
---
Beverly G. Lawson
Vass, NC
"Everyday Face Mask"
"Everyday Face Mask" is an oil painting on canvas which I enjoy doing during my stay at home time. During this COVID-19 pandemic, we need to do what we can to protect ourselves and others. If you venture out for food essentials like this little raccoon, wear your face mask. He does and so do I. Stay Safe!
---
UPCOMING EVENTS – SEPTEMBER, 2020



SEP. 1-11 – Bid & Win for Moore Arts Online Auction
This online auction offers some great items to help the Arts Council overcome the strain of the COVID-19 pandemic. Learn more
SEP. 1 & 9 (5:30pm via Zoom) – Online Workshop for Artist Support Grant
The Artist Support Grant was created to provide direct support to individual artists during and following the COVID-19 pandemic. Grants range from $500 to $1,200 & deadline is Sep. 30. Learn more
SEP. 4-25 – Campbell House Galleries: Art exhibit featuring Chatham Artists Guild. Gallery Opening will be via Facebook Live on Sep. 4 at 6pm. Campbell House Galleries are open weekdays (9a-3p) and Sat., Sep. 19 (2-4p). Learn more
---
Enjoying Moore ArtShare?
Please give a donation to the Arts Council of Moore County & Given Memorial Library to keep future issues of Moore ArtShare coming. Now, more than ever, we need your financial support to continue offering our many programs and services throughout our community. Click the donate button below to make a secure, online donation that will be shared by the Arts Council and Given Library. Thank you.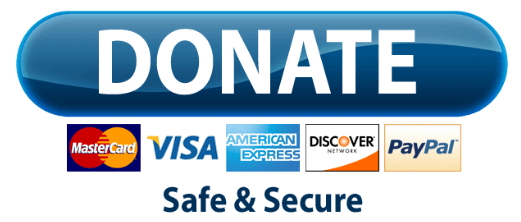 ---