Issue 13 – December 1, 2020
Presented by
Welcome to our 13th issue of Moore Art Share – COVID Edition, a digital collection of creative works shared from the Moore County community documenting how we responded during the pandemic. Scroll down to see the new submissions. They are listed in no particular order. And, if you are so inspired, please submit your own art.
Special thanks goes to everyone who shared their COVID creations, the Arlington Public Library's "Quaranzine" for the inspiration to do something like this, and to The Sway, The Pilot, and Sandhills Magazine for spreading the word. Stay safe, keep sharing your creations, and enjoy!
---
Laureen Kirk
Aberdeen, NC
"Hope for an End"
In this colored pencil work, I borrowed from artist Caravaggio's (1571-1610) painting, "David with the head of Goliath". Caravaggio's work was known for intense value contrasts, foreshortening and drama. I transformed David and his sword into a medical worker and Goliath's head into a model of the corona-virus. We all want to cut the corona-virus out of our existence! David trusted God to help him overcome Goliath and we should also trust God to help us defeat this virus. Thank you to all our researchers, doctors, nurses, and all our first responders! (My apologies to Mr. Caravaggio.)
---
Jane Harnum
Pinehurst, NC
"Hayden's Boots"
I painted these boots for my friend's son who is serving our country at Fort Benning, GA. I am so grateful to all our men and women who protect us all.
–
---
Nanette Zeller
Southern Pines, NC
"Contemplation"
Completed November, 2020, this piece was commissioned for a permanent installation in the newly renovated INOVA Schar Cancer Institute's Radiation & Oncology Department in Fairfax, Virginia. This art quilt is a re-master of a piece I created in Fall, 2019 for the Sacred Thread's Backyard Escapes exhibit. I named the quilt "Contemplation" to reflect the current year we are having, the significance of the quilt's future home, and the soulful look on the lesser goldfinch which you see perched on the flower stem. My family has been deeply affected by cancer and I thought of each of them when I made this quilt. It is an honor to be a part of this installation at INOVA Schar. I hope "Contemplation", along with the 12 other commissioned quilts, provides comfort to the patients and families as they travel their journey of healing. Godspeed, little goldfinch…send everyone my love!
---
A couple of holiday treats for you!
"Yes, Virginia" is the quirky new feel-good comedy that is sure to warm you heart! The story centers on two older women navigating the perils of aging in suburban Detroit. Starring Mindy Sterling (Austin Powers) and Arnetia Walker (Nurses, Dynasty), and written by Stan Zimmerman (Golden Girls, Roseanne, Gilmore Girls), who also directs, and Christian McLaughlin (Married with Children, Desperate Housewives).
Available to watch on demand for 96 hours only from Thursday, December 17 at 7:00 pm ET. This show contains adult situations and language.
This streaming reading benefits Judson Theatre Company and Laguna Playhouse. The Arts Council of Moore County is proud to be a fiscal sponsor of Judson Theatre Company.
---
The Carolina Philharmonic presents…
Friday, December 18, 2020 at 7:30 PM
In this live stream Christmas special, Broadway star, Max von Essen, joins Maestro David Wolff and members of the Philharmonic in a collection of holiday and Broadway melodies. So, get comfortable and tune in for "Home for the Holidays," LIVE from the stage of Owens Auditorium.
---
UPCOMING EVENTS



THRU DECEMBER 19
ART EXHIBIT AT CAMPBELL HOUSE:
"Moore Artful Women"
Featuring Moore County artists Beth Garrison, Paula Montgomery, Fay Terry & Mary Wright. Masks & physical distancing required once inside Campbell House at all times – no exceptions. Campbell House Galleries are open weekdays (9a-5p) and Sat., Dec. 19 (2-4p). Learn more.
THRU DECEMBER 12
GIVEN BOOK SHOP & THE ROAST OFFICE
"Holiday Food Drive"

Help us feed Moore Buddies Mentoring Families this holiday season. Needed: Canned fruit & vegetables (corn, peas, green beans, sweet potato, pumpkin, fruit cocktail), rice, instant potatoes, mac & cheese, cranberry sauce, gravy, Stovetop Stuffing, biscuit/cornbread mix, turkey/chicken stock, hot chocolate, candy canes. Please no glass jars or perishable food items.
Given Memorial Library, Tufts Archives and Given Book Shop are open to the public from 10a to 2p on Tuesdays, Wednesdays & Thursdays with limited in-house browsing and inside checkout. A limited number of customers are allowed and masks are required for entry.
Also, CLICK HERE to check out Given's Reading Packets.
---
Enjoying Moore ArtShare?
Please give a donation to the Arts Council of Moore County & Given Memorial Library to keep both of these organizations operating. Now, more than ever, we need your financial support to continue offering our many programs and services throughout our community. Click the donate button below to make a secure, online donation that will be shared by the Arts Council and Given Library. Thank you.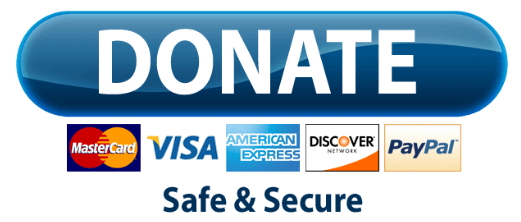 ---