Issue 11 – October 1, 2020
Presented by
Welcome to our 11th issue of Moore Art Share – COVID Edition, a digital collection of creative works shared from the Moore County community documenting how we responded during the pandemic. Scroll down to see the new submissions. They are listed in no particular order. And, if you are so inspired, please submit your own art.
Special thanks goes to everyone who shared their COVID creations, the Arlington Public Library's "Quaranzine" for the inspiration to do something like this, and to The Sway, The Pilot, and Sandhills Magazine for spreading the word. Stay safe, keep sharing your creations, and enjoy!
---
Paul Murphy
Southern Pines, NC
"Don't Get Around Much Anymore"
This 1942 classic standard by Duke Ellington expressed the bitter-sweet sentiment of many military spouses of WWII. Although party invitations would be extended, those faithful spouses would often respond, "Don't Get Around Much Anymore!"
---
Baylor Coppage
Southern Pines, NC
Age 11-17
"Space Safety"
This one is about a girl in space on another planet and she is still keeping her mask on even though she is so far away from Earth. Watch my Inst @_.starfruit_thief._. I will have prints available starting Oct 1.
---
Sue Byrd
Southern Pines, NC
"The Green Turtle"
Acrylic on canvas, 11″ x 14″
The Green Turtle is a bar in Fernandina Beach, FL, a favorite haunt of a dear friend who lives on Amelia Island. When I visit her, having an adult beverage at The Green Turtle is always on our list! Since I am unable to visit her, painting this place is the best that I can do for now.
---
Rain Stalker
Westmoore Elementary School
Age 0-10
"Loraxland"
It takes the help of everyone to protect what we have. Join together as one. Help make the difference.
---
Jean Smyth
Pinehurst, NC
"Abundant Pomegranates"
This watercolor was created during COVID time along with the following Haiku:
Abundant harvest
Pandemic knows no season
Nature will prevail
---
Bonnie Dougherty
Vass, NC
"Purr-fect Day"
Oil on gesso board, 11″ x 14″
---
Nicole Torres
Aberdeen, NC
"Pollot Homage"
This is a recreation of artwork done by Dave Pollot.
---
UPCOMING EVENTS



OCTOBER 2-30
ART EXHIBIT AT CAMPBELL HOUSE: "Art in Quarantine"
Check out what our artists have been creating during the quarantine. Gallery Opening will be via Facebook Live on Oct. 2 at 6pm. Campbell House Galleries are open weekdays (9a-3p) and Sat., Oct. 17 (2-4p). Learn more.
OCTOBER 6 (5:30p) – Sold Out
OCTOBER 7 (10a) – A few seats remain
ART LECTURE: "Physicians & Heroes: Two Portraits of Philadelphia Surgeons by Thomas Eakins"
Led by Molly Gwinn, this lecture will look at two portraits by Philadelphia artist, Thomas Eakins, describing in detail why physicians in late 19th century America were recognized in their communities for exemplifying the middle class values of discipline, expertise, rational thinking, and compassion—much as doctors and other medical professionals have been celebrated for their service during the pandemic. Learn more.
OCTOBER 18 (8:05p)
CONCERT: Boston Brass LIVE!
While we cannot present any live concerts this year, we are excited to present a concert by the Boston Brass, livestreamed from the Ramsdell Theater in Manistee, MI. Learn how to get your concert link.
OCTOBER 27 (5:30p) – Sold Out
OCTOBER 28 (10a) – A few seats remain
ART LECTURE: "Nature & the Pursuit of Beauty: Paintings & Decorative Arts of Louis Comfort Tiffany"
Led by Ellen Burke, this lecture will tell how L.C. Tiffany became a leader in the American Art Nouveau Movement and how his works and innovation in the art of stained glass continue to influence and inspire. Learn more.
OCTOBER 28
LOW COUNTRY BOIL DINNER AT GIVEN
Given will offer a Low Country Boil dinner either in-person or as a pick up dinner. To learn more or order your dinner as the date gets closer, visit www.GivenTufts.org or their Facebook page.
---
Enjoying Moore ArtShare?
Please give a donation to the Arts Council of Moore County & Given Memorial Library to keep future issues of Moore ArtShare coming. Now, more than ever, we need your financial support to continue offering our many programs and services throughout our community. Click the donate button below to make a secure, online donation that will be shared by the Arts Council and Given Library. Thank you.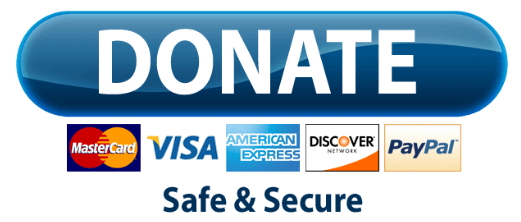 ---