Issue 10 – September 15, 2020
Presented by
Welcome to our 10th issue of Moore Art Share – COVID Edition, a digital collection of creative works shared from the Moore County community documenting how we responded during the pandemic. Scroll down to see the new submissions. They are listed in no particular order. And, if you are so inspired, please submit your own art.
Special thanks goes to everyone who shared their COVID creations, the Arlington Public Library's "Quaranzine" for the inspiration to do something like this, and to The Sway, The Pilot, and Sandhills Magazine for spreading the word. Stay safe, keep sharing your creations, and enjoy!
---
Patti Rank
Pinehurst, NC (part-time)
"Together Through IT"
My great little cousins during this time of uncertainty have inspired me to be happy, enjoy each day, love each other, and sing and dance often! These two little girls remind me each day to find time to care for others and celebrate.
---
Jane Harnum
Pinehurst, NC
"Seal-Mates"
I had to give up my annual trip to Christmas Cove, Maine this summer due to the COVID crisis. This painting is actually a mixed media piece since I used oil and sand to capture my "missing Maine" sentiment.
---
Baylor
Southern Pines, NC
Age 11-17
"Bicycles & Bamboo"
To see more of my art, you can go to my Instagram: _.Starfruit_Thief._
---
Bonnie Dougherty
Vass, NC
"Woodland Mists"
16″ x 20″ Oil on Gesso Board
Painting is a new found interest of mine that has evolved into painting Pet Portraits for Life. I paint dogs primarily and occasionally landscapes, for donations to support the mission of saving lives at our Moore County Life Care Pregnancy Center in Carthage.
---
River Stalker
Westmoore Elementary
Age 0-10
"Sunnyville"
Happy, sunny days painting.
---
Jude Winkley
Pinehurst, NC
"Soft Summer Waves"
This 18″ x 24″ oil on canvas is the second of the pair of Lake Michigan paintings I created for a young couple in my family. I can feel the soft lake breeze and murmur of the waves on the shore.
---
Rain Stalker
Westmoore Elementary
Age 0-10
"Mirror Lollipop"
Colors, so beautiful. Mirrored look.
---
Corey Pritchard
Candor Pottery
Candor, NC
"Swirl Jack-o'-lantern"
I am the owner and potter at Candor Pottery. These jack-o'-lanterns are a favorite item for me to make each year. They are quickly becoming a tradition. Each one is wheel thrown on the potters wheel, trimmed and then the details are hand cut. This year I have created a unique swirl jack-o'-lantern using two different North Carolina clay bodies. It produces a wonderful rich brown and white marble effect that goes well in almost any fall decor setting. Each one has its own personalty thanks to the randomness of the patterns. It is a great feeling making something using materials local to the region. I feel the personal touch and regional connection really breathes a special warmth into the item. To view more of my work or inquire about the jack-o'-lanterns, message Candor Pottery on Facebook or at www.Instagram.com/CandorPottery.
---
Dolores Muller
Pinehurst, NC
"Bluebird At Our Feeder"
My husband, Ron, and I have always been bird watchers. But during Covid 19 and the stay at home restrictions, we have taken even greater pleasure watching the birds at our feeders; especially visits from our bluebird family – mama, papa and 3 babies. Watching them grow up has been a treat.
---
UPCOMING EVENTS



SEPTEMBER 15
GIVEN REOPENS TO PUBLIC
Given Memorial Library, Tufts Archives & Given Book Shop will be reopen from 10a to 2p on Tuesdays, Wednesdays & Thursdays with limited in-house browsing & inside checkout. Learn more.
THRU SEPTEMBER 25
ART EXHIBIT AT CAMPBELL HOUSE: "Art From the Heart of North Carolina"
This exhibit features 2-D & 3-D fine arts & crafts by members of the Chatham Artists Guild. Campbell House Galleries are open weekdays (9a-3p) and Sat., Sep. 19 (2-4p). Learn more.
SEPTEMBER 29 (5:30-7p)
GIVEN-TO-GO DINNER: "A Taste of North Carolina"
Elliott's on Linden will prepare a meal to be picked on library's front lawn. Meals are $22 each & must be pre-purchased by Sept. 25 by contacting Given Library at 910-295-3642 or giventufts@gmail.com.
SEPTEMBER 30 (5p)
GRANT DEADLINE: Artist Support Grant Deadline for Individual Artists
The Artist Support Grant was created to provide direct support to individual artists during and following the COVID-19 pandemic. Grants range from $500 to $1,200 & deadline is at 5p on Sep. 30. Learn more
OCTOBER 6 (5:30p) & OCTOBER 7 (10a)
ART LECTURE: "Physicians & Heroes: Two Portraits of Philadelphia Surgeons by Thomas Eakins"
Led by Molly Gwinn, this lecture will look at two portraits by Philadelphia artist, Thomas Eakins, describing in detail why physicians in late 19th century America were recognized in their communities for exemplifying the middle class values of discipline, expertise, rational thinking, and compassion—much as doctors and other medical professionals have been celebrated for their service during the pandemic. Learn more.
OCTOBER 2-30
ART EXHIBIT AT CAMPBELL HOUSE: "Art in Quarantine"
Check out what our artists have been creating during the quarantine. Gallery Opening will be via Facebook Live on Oct. 2 at 6pm. Campbell House Galleries are open weekdays (9a-3p) and Sat., Oct. 17 (2-4p). Learn more.
OCTOBER 18 (8:05p)
CONCERT: Boston Brass LIVE!
While we cannot present any live concerts this year, we are excited to present a concert by the Boston Brass, livestreamed from the Ramsdell Theater in Manistee, MI. Learn how to get your concert link.
OCTOBER 27 (5:30p) & OCTOBER 28 (10a)
ART LECTURE: "Nature & the Pursuit of Beauty: Paintings & Decorative Arts of Louis Comfort Tiffany"
Led by Ellen Burke, this lecture will tell how L.C. Tiffany became a leader in the American Art Nouveau Movement and how his works and innovation in the art of stained glass continue to influence and inspire. Learn more.
OCTOBER 28
LOW COUNTRY BOIL DINNER AT GIVEN
Given will offer a Low Country Boil dinner either in-person or as a pick up dinner. To learn more or order your dinner as the date gets closer, visit www.GivenTufts.org or their Facebook page.
---
Enjoying Moore ArtShare?
Please give a donation to the Arts Council of Moore County & Given Memorial Library to keep future issues of Moore ArtShare coming. Now, more than ever, we need your financial support to continue offering our many programs and services throughout our community. Click the donate button below to make a secure, online donation that will be shared by the Arts Council and Given Library. Thank you.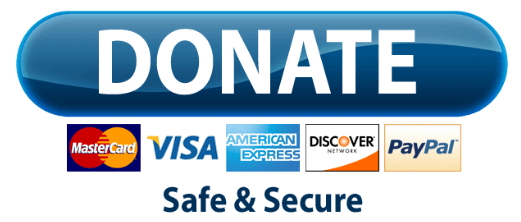 ---