When:
April 30, 2020 – December 31, 2020
all-day
2020-04-30T00:00:00-04:00
2021-01-01T00:00:00-05:00
Where:
Arts Council website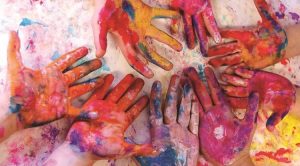 The Arts Council of Moore County and Given Memorial Library invite all Moore County citizens of all ages to share your art and other creative discoveries with our community by submitting them to Moore ArtShare – Covid Edition. What is Moore ArtShare, you might ask?

Moore ArtShare will be an online publication showcasing art, music, writings, and other creative stuff demonstrating what Moore Countians are doing creatively to cope during the COVID-19 pandemic. Submissions may include, visual art, music, theatre, poems, short stories, artistic how to videos, comics, short films, photography, recipes, and anything else…as long as it's creative.
In the words of Romero Britto, famous pop artist and founder of the Happy Art Movement, "art is too important not to share." Come on Moore County, share your creative creations with us!