Apr
26
Sun
Moore County Choral Society Concert – CANCELED

@ Lee Auditorium at Pinecrest High School
Apr 26 @ 4:00 pm – 6:00 pm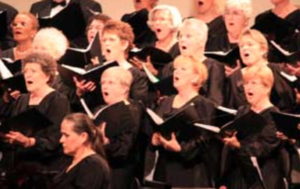 This event has been canceled.
Moore County Choral Society presents
their annual spring concert, "From Dusk to Dawn"
Sunday, April 26, 2020 at 4:00pm
Lee Auditorium at Pinecrest High School
250 Voit Gilmore Lane, Southern Pines
This event is listed as a thank you to Moore County Choral Society for supporting the Arts Council as a advertiser in our 2019/20 Program Guide.
May
9
Sat
ARTour: NC Symphony Gala Concert

@ Meymandi Concert Hall
May 9 @ 3:45 pm – 11:00 pm
Moore Philharmonic Spring Concert

@ Owens Auditorium at SCC's BPAC
May 9 @ 7:00 pm – 9:00 pm
Moore Philharmonic Orchestra (MPO) presents their Spring Concert.
MPO began in 2005 when a small group of musicians began rehearsals at Southern Middle School and gave a winter performance at Pinecrest High School. Membership in the Moore Philharmonic is open to talented students as well as community members . There is no fee to join and there is no formal audition process. Seating in the group is determined by members of the Board. Anyone interested in joining should email us through the contact page. All of the concerts presented by the MPO are free and reflect a wide variety of music styles that strive to challenge the skills of the members.
The Arts Council of Moore County is proud to sponsor the Moore Philharmonic Orchestra, which was awarded a 2019-20 Grassroots Grant.

Jun
17
Wed
New Music Festival of the Pines

@ Location TBD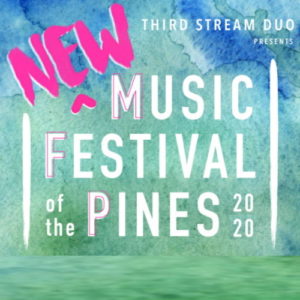 New Music Festival of the Pines (NMFP) is a project from Third Stream Duo (3S²) and will return in 2020. Offering access to cutting-edge instruction and performance, NMFP invites you to "Create New Music Together!"
Plans for NMFP 2020 are being finalized and will be available soon. In the meantime, check out more at www.3s2.org.