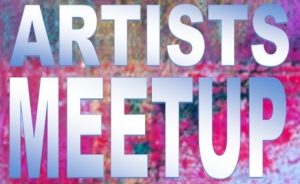 The Arts Council of Moore County invites all Moore County's artists–actors, dancers, graphic designers, musicians, photographers, singers, visual artists, writers, and other creative types–to join us for Artists Meetups. These Meetups are for artists to get to know each other, aspire to be better artists through shared creative passions, and improve our community through the arts.
Our next Artists Meetup:
DATE:
Wednesday, November 20, 2019 | 5-6:30 PM
HOSTS

:
Paul Harkness Jewelry Design / Patricia Reil Jewels
LOCATION:
110 W. Pennsylvania Ave., Southern Pines
COST:
Free
PROGRAM:
Two jewelry artists share their journeys.
---
Upcoming Artists Meetup:
Our next Artists Meetup is being planned. Check back soon for more information.
---
To get the latest on our Artists Meetup, click on the Meetup.com link below and join us: