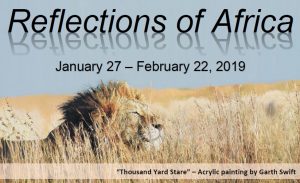 The Arts Council of Moore County, in partnership with the English Speaking Union-Sandhills Branch, Moore County Schools, Penick Village, Ruth Pauley Lecture Series, Sandhills Community College, and Sunrise Theater, present "Reflections of Africa." This multi-venue series of programs explores the unique diversity of African culture and wildlife through lectures, films and art exhibits. South African artist Garth Swift, Kenyan naturalist Joseph Koyie, Sandhills artist Jessie Mackay, and Canadian artist Patricia Thomas will conduct a series of innovative presentations and art exhibits that explore the relationships between the African people, cultures of Africa and its wildlife. All events are free and open to the public with the exception noted below.
SCHEDULE OF EVENTS
---
Sun., January 27, 2019 at 2:30 pm at Sunrise Theater, Southern Pines
SUNRISE THEATER presents…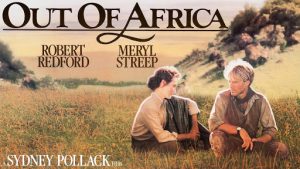 Initially set on being a dairy farmer, the aristocratic Karen Blixen (Meryl Streep) travels to Africa to join her husband, Bror (Klaus Maria Brandauer), who instead spends their money on a coffee plantation. After discovering Bror is unfaithful, Karen develops feelings for hunter Denys (Robert Redford), but realizes he prefers a simplistic lifestyle compared to her upper class background. The two continue on until a series of events force Karen to choose between her love and personal growth. This 1985 romantic drama is rated PG and is 2 hours, 41 minutes.
---
Mon., January 28 – All day at various schools in Moore County
[NOTE: These events are for Moore County students and teachers only.]
ARTS COUNCIL OF MOORE COUNTY

& MOORE COUNTY SCHOOLS present…
"Maasai Culture & Becoming an Adult"
By Joseph Koyie
---
Tue., January 29, 2019 at 9:00 am at Grand Hall at Penick Village, Southern Pines
PENICK VILLAGE presents…
Maasai Culture Presentation
By Joseph Koyie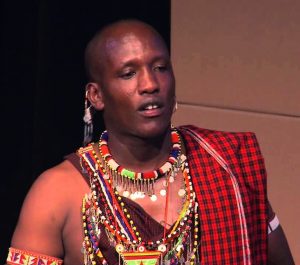 As one of the top guides in the Maasai Mara with Santuary Olonana, clients come in from all over the world specifically requesting Joseph. His expertise for his trade and passion for his home community of Loita is contagious. We dare you to have a conversation with him and not be taken by his magnetic personality and commitment to furthering education in Kenya.
---
Tue., January 29, 2019 at 4:00 pm at the Pinehurst Members Club
[NOTE: This event is for English Speaking Union members & invited guests only.]
ENGLISH SPEAKING UNION presents…
Discussion Panel:
"Perspectives on Africa"
Panelists include:
Garth Swift (wildlife paintings)
Joseph Koyie (photos of Maasai)
Jessie Mackay (art of Tanzania project)
Patricia Thomas (art from Africa)
---
Wed., January 30, 2019 at 7:30 pm at Sunrise Theater, Southern Pines
SUNRISE THEATER presents…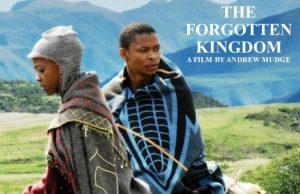 In Andrew Mudge's film, "The Forgotten Kingdom," a young man travels to his ancestral land to bury his estranged father. He is drawn to the mystical beauty and hardships of the land, along with the people he had forgotten. This 2013 film is not rated and is 1 hour, 42 minutes.
---
Thursday, January 31, 2019 at 4:00 p.m. at Sunrise Theater, Southern Pines
RUTH PAULEY LECTURE SERIES presents…
"Unique View of an African Naturalist"
By Joseph Koyie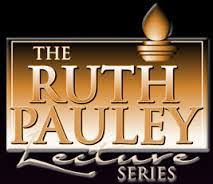 Joseph Koyie was almost killed by a lion, which proved to be a pivotal moment in his life. The first member of his family to obtain both an education and a job, Koyie went on to be named the best guide in all of Kenya in 2012 for his work with Sanctuary Olonana in the Maasai Mara. His initial desire to send his own children to school evolved into another life-changing role as Country Director of Under the Acacia, masterminding a game-changing sustainable community development model in Loita that now serves 150,000 of his tribe. Koyie was one of the featured speakers at a 2014 TEDx event by the Columbia University.
---
February 1-22, 2019 at Campbell House Galleries
ART EXHIBIT:
Reflections of Africa
Featuring art by..
South African artist Garth Swift
Sandhills artist Jessie Mackay
Canadian artist Patricia Thomas
Exhibit Dates: February 1-22, 2019
Opening Reception: Fri., February 1 (6-8p)
Gallery Hours: Weekdays / 9a to 5p
Weekend Dates (Hours): Sat., February 16 (2-4p)
Campbell House Galleries, Southern Pines
---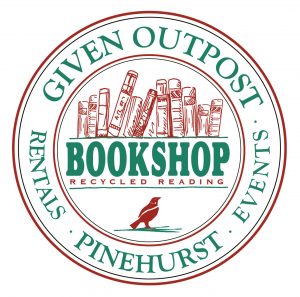 February 19, 2019 at 6-7 pm at Given Book Shop, Pinehurst
GIVEN BOOK SHOP presents…
"Explore Your World: AFRICA"
by Pat Anderson
Given Book Shop invites you to a new travel series featuring local travelers and photographers! Pat Anderson has visited 8 countries in Africa over the years. See her photos and hear her stories of Rwanda, Uganda and gorillas!
---
ARTOUR TO KENYA
October 31 – November 9, 2019
Experience the thrill of being on Safari in Kenya that will captivate your heart and stir your soul. Designed by Akorn Destination Management, experience a classic and authentic African safari. It is said that if you visit Kenya, you will never shake the dust from your shoes; there is a magic there. Africa changes you! Learn more about this ARTour
---
PLEASE THANK OUR GENEROUS SPONSORS
AEG International
Anonymous Donors
Bikram Yoga
Cele Bryant
Companion Animal Clinic Foundation
Crossroads Ford Lincoln of Southern Pines
John & Catherine Earp
English Speaking Union
Eye Candy Gallery
Fore Properties
Douglas & Lydia Gill
Healy Wholesale
The King's Custom Framing
Lin Hutaff's Pinehurst Realty Group
Moore County Schools
Nature's Own
North Carolina Arts Council
Penick Village
The Pilot
PineStraw Magazine
Ruth Pauley Lecture Series
Sanctuary Retreats
Sandhills Community College
Sunrise Theater
Whistle Stop Press