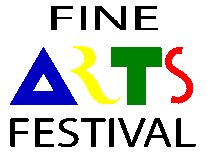 –
PURPOSE OF EVENT:
The Arts Council of Moore County (ACMC) created the Fine Arts Festival (FAF) in 1980 to provide incentive for local artists to improve their technique and a place to showcase and sell their artwork. The festival has since grown into a major art exhibit featuring artwork by artists from all over the country. The artwork is also judged and cash prizes and ribbons are awarded.
–
2017 Fine Arts Festival is generously sponsored by:


Congratulations to the following winners of the 37th annual
FINE ARTS FESTIVAL 2017
SARAH WILSON HODGKINS
"BEST IN SHOW" AWARD WINNER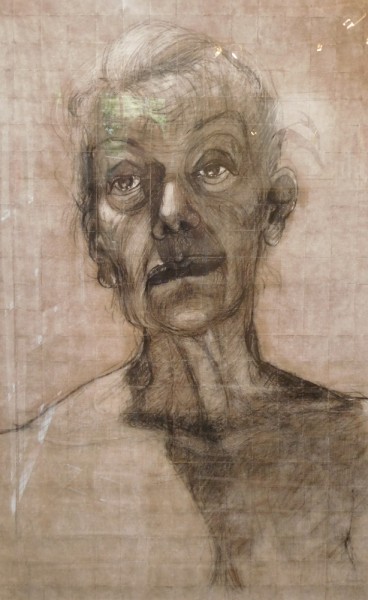 "Grace II"
Category: Mixed Media
By Wendy Hansen of Pinehurst, NC
–

LEE BARRETT
"PEOPLE'S CHOICE" AWARD WINNER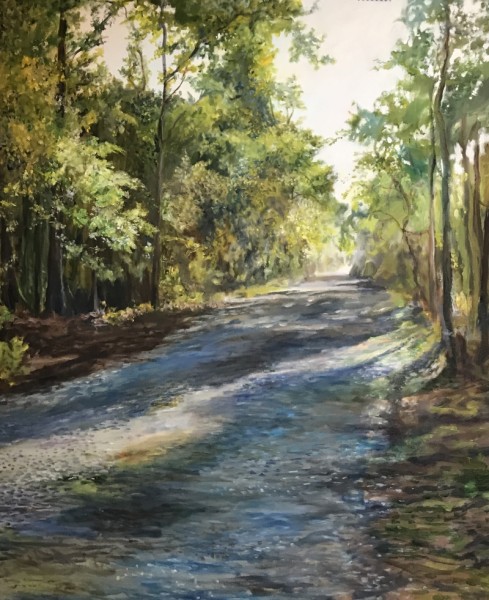 "Morning Path"
Category: Painting
By Rich Flanegan of
PAINTING
1st place: "Ayla with a Fox Stole" – Yvonne Sovereign (Sanford)
2nd place: "Autumn Lake" – Waitsel Smith (Lenoir)
3rd place: "Penn-Mary Del Foxhound" – Shannon Shreve (Montague, MA)
Honorable Mention:
"New England Light" – Marilyn Vendemia (Pinehurst)
"Stratoliner" – Douglas Rowe (Sanford)
"Luncheon Guest" – Yvonne Sovereign (Sanford)
"Rose Rugasa" – Eleanor Gallagher (Southern Pines)
"Mrs. Davis & Chance" – Jacoline Beann (Southern Pines)
"Peonies in Vermont" – Mary Wright (Southern Pines)
"Swedish Gold & Blueberries" – Leigh Swanson (Southern Pines)
"Three Cows & a Cat" – Betsey MacDonald (Clayville, RI)
"Dress Rehearsal" – Terri Birkhauser (Pinehurst)
"Spring Splendor 001" – Susan Pepe (Raleigh)
DRAWING/PASTEL
1st place: "Boy with Six Puppies" – Steve Opet (Fayetteville)
2nd place: "Off Duty" – Robert Gray Cooper (Chapel Hill)
3rd place: "Tin Toys" – Saundra Smith Rubiera (Fayetteville)
Honorable Mention:
"Up Close & Personal" – Adele Buytenhuys (Jackson Springs)
"With One Look" – Pamela Powers January (Southern Pines)
"Saving for the Future" – Louise Price (Pinehurst)
MIXED MEDIA/PRINTMAKING
1st place: "Grace II" – Wendy Hansen (Pinehurst)
2nd place: "Family Matters: Riviera Days II" – Sandy Stratil (Whispering Pines)
3rd place: "Night Heron" – Becky Lee (Fayetteville)
Honorable Mention:
"Everland" – Amy Smith (Pinebluff)
"Vacation Memories" – Tommy B. McDonell (Pinehurst)
PHOTOGRAPHY
1st place: "Porsche 36" – Bob Hunsicker (Southern Pines)
2nd place: "Boat – Portofino" – Mike Cumber (Garner)
3rd place: "Fall Reflection" – Grace Hill (Pinehurst)
Honorable Mention:
"Mabry Mill" – Tom Reedy (Pinehurst)
"Via Garibaldi" – Melissa Cumber (Garner)
3-DIMENSIONAL
1st place: "Fan Dancer" – Sandra Hastings (Pinehurst)
2nd place: "Southern Heat" – Diane Flanegan (Pinehurst)
3rd place: "Seven" – Laurie Lutz (Pinehurst)
2017 Judges: Sharon & Joseph DiGiulio, Artists, Raleigh, NC
PURCHASE AWARDS
A Purchase Award is the opportunity for businesses and individuals to support the festival artists by pledging to purchase artwork prior to the festival. In addition to selling their artwork, the artist also receive a ribbon.
Laureen Kirk (Aberdeen), "Zinnias on the Counter" (Painting)
Stuart Fulghum of KSF Design
Meridith Martens (Southern Pines), "Orange Tulip" (Mixed Media)
Pinky Doyle of Re/Max of the Pines
Sandy Stratil (Whispering Pines), "Family Matters: Riviera Days II" (Mixed Media)
Pinky Doyle of Re/Max of the Pines
Lynne M. Jones (Pinehurst), "Pucker Up!" (Painting)
Pinky Doyle of Re/Max of the Pines
Marilyn Vendemia (Pinehurst), "Rocky Coastline" (Painting)
Laurie Rich of Laurie Rich Catering
Cathy D'Archangelo (Willow Springs), "Lifting Clouds – Blue Ridge Parkway" (Painting)
Stephen Later of Robbins, May & Rich Law Firm
John Reeves (Pinehurst), "Dockside" (Painting)
Mary Gozzi of The Corral Design
Tommy B. McDonell (Pinehurst), "Hanging City" (Mixed Media)
Denis McCullough of Denis McCullough Interior Design
Stephen Ritchie (Chapel Hill), "Searchlight #3" (Painting)
Lyn McGugan
Stephen Ritchie (Chapel Hill), "Indian Summer #4" (Painting)
Kay Beran of Berkshire Hathaway Home Services Pinehurst Realty Group
Margaret Anderson (Rockingham), "Crabtree Falls" (Painting)
John Wiedmer & Cathy Carter of Jay-Kar Contracting
Marilyn Vendemia (Pinehurst), "New England Light" (Painting)
Wendy Beaver of Parsec Financial Wealth Management
Amy Beshgetorian (Clayton), "Twins" (Painting)
Ginny Thomasson of Virginia C. Thomasson, CPA
Marjorie Sullivan (Southern Pines), "The Last Stand" (Painting)
Ginny Thomasson of Virginia C. Thomasson, CPA
Lyn McGugan (Southern Pines), "Lines" (Photograph)
Ginny Thomasson of Virginia C. Thomasson, CPA
Michael Cumber (Garner), "Waterfront – Camogli" (Photograph)
Dr. Tommy B. McDonell
Jared T. Slack (Asheboro), "Out Late" (Painting)
Michele & Jim Williford
Josh Beann (Southern Pines), "Giant Blue Cane Frog" (3D)
Beth & Ted Stevens
Kathy Leuck (Pinehurst), "Behind Every Good Man" (Mixed Media)
Michael Holden of Michael R. Holden, CPA
Jeanette Sheehan (Pinehurst), "Hide-Away Harbor" (Painting)
Dr. Bill Terry, Women's Care Clinic of Pinehurst Surgical
Sandra Hastings (Pinehurst), "Juxtaposition" (3D)
Linda Covington, Covington Investment Properties
Past Fine Arts Festival winners: 2010 | 2011 | 2012 | 2013 | 2014 | 2015 | 2016 | 2017