DELFEAYO MARSALIS QUINTET

Sat., February 10, 2018 | 8:00 PM | Carolina Hotel, Pinehurst Resort
–
MAJOR SPONSORSHIP PROVIDED BY: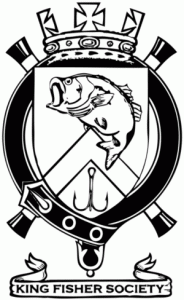 ABOUT DELFEAYO MARSALIS:

Delfeayo Marsalis is one of the top trombonists, composers and producers in jazz today. Known for his "technical excellence, inventive mind and frequent touches of humor…" (Leonard Feather, Los Angeles Times), he is "…one of the best, most imaginative and musical of the trombonists of his generation." (Philip Elwood, San Francisco Examiner.) In 2011, Delfeayo and the Marsalis family (father Ellis and brothers Branford, Wynton and Jason) earned the nation's highest jazz honor – a National Endowment for the Arts Jazz Masters Award.
Born in New Orleans, Marsalis was destined to a life in music. He states, "I remember my dad (Ellis Marsalis) playing piano at the house, and me laying underneath the piano as a child, listening to him play. After briefly trying bass and drums, in sixth grade I gravitated towards the trombone, which was an extension of my personality. Early on my influences and inspirations included J.J. Johnson, Curtis Fuller, Al Grey, Tyree Glenn and Tommy Dorsey." Marsalis attended the New Orleans Center for Creative Arts high school, was classically trained at the Eastern Music Festival and Tanglewood Institute, and majored in both performance and audio production at the Berklee College of Music.
Marsalis has toured internationally with five renowned bandleaders. "Art Blakey taught me a lot about patience and how to construct a solo. My compositions are influenced by Abdullah Ibrahim's harmonies. Slide Hampton inspired me with the relaxation that he displays in his trombone playing along with his command of the instrument. With Max Roach, I learned that I had to be on top of my game every moment. And Elvin Jones, who I worked with for seven or eight years, taught me about humanity, expressing myself through my instrument, and how to keep time without relying on other players." During a tour with the Lincoln Center Jazz Orchestra, he was filmed as part of the Ken Burns documentary, Jazz, and he was an integral part of Marsalis Family: A Jazz Celebration, a DVD that assembled all of the musical Marsalis' for the first time and was featured on PBS.
MEET-THE-ARTIST DESSERT RECEPTION SPONSOR:

---
TICKETS ON SALE NOW!
TICKET PRICES:
VIP Reserved Seats – $75 each [Best seats in the house!]
Preferred Seats – $65 each [Great seats while saving money!]
Price includes concert ticket, Meet-the-Artist Dessert Reception after concert, a chance to win great door prizes, and NC sales tax.
HOW TO PURCHASE TICKETS:
1) In Person: At the Arts Council's offices (Campbell House, 482 E. Connecticut Ave., Southern Pines)
2) By Phone: At 910-692-ARTS (2787)
3) Online: Online sales have been halted. Please stop by our office or call us.
Concert starts at 8:00 p.m., with doors opening at 7:30 p.m.
DOOR PRIZES: Two tickets to the 2019 Heart 'n Soul of Jazz.
SPECIAL DINNER IN THE CAROLINA DINING ROOM: Heart 'n Soul of Jazz ticket holders are eligible for a special dinner at the Carolina Dining Room prior to the concert. For pricing, reservations and availability, please call 910-235-8434. (Dinner service begins at 5:00 p.m.)
SPECIAL OVERNIGHT JAZZ PACKAGE: Treat your special Valentine to a romantic, overnight package, which includes Jazz concert ticket, entrance to Meet-the-Artist Dessert Reception, dinner & breakfast, and a special overnight stay at Pinehurst Resort with champagne delivered to your room. For pricing, reservations and other details, please call Pinehurst Resort at 800-487-4653.
Heart 'n Soul of Jazz is a fundraiser for the Arts Council of Moore County.
---
ARTIST/AGENT INQUIRIES: We are happy to accept press kit for artists wishing to perform at Heart 'n Soul of Jazz. Please send press materials and contact information to the Arts Council at P.O. Box 405, Southern Pines, NC 28388 or via email. No phone calls, please. We will not respond to every submission. We will contact you if we are interested in booking you or your artist. Thank you for your interest in Heart 'n Soul of Jazz.