presents…
A Valentine Evening
with John Pizzarelli

Saturday, February 11, 2017
8:00 p.m.
Carolina Hotel
Pinehurst Resort
Call us at 910-692-2787 to get your seats!

–
ABOUT HEART 'N SOUL OF JAZZ:
Heart 'n Soul of Jazz is the Arts Council's glitziest event and is presented on Valentine's Day weekend in February at Pinehurst Resort. Since 1986, the world's best jazz artists have come to Pinehurst for one spectacular jazz event. Past performers have included Freddy Cole, Marian McPartland, Diane Schuur, Ellis Marsalis, Nicholas Payton, Milt Jackson, Karrin Allyson, Herbie Mann, Tierney Sutton, Shirley Horn, and the Preservation Hall Jazz Band. Please join us for another great jazz experience!
–
MAJOR SPONSORSHIP PROVIDED BY: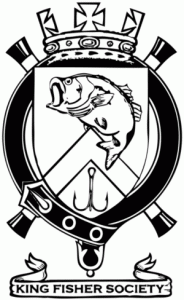 ABOUT THE ARTIST: JOHN PIZZARELLI

JOHN PIZZARELLI, the world-renowned, Grammy-nominated guitarist and singer, returns to the Heart 'n Soul of Jazz stage after selling out here in 2009. But, this time, he'll be bringing some new jazz arrangements of Paul McCartney tunes and some tunes especially for the Valentine's Day weekend!
Established as one of the prime contemporary interpreters of the Great American Songbook, John started playing guitar at age six, following in the tradition of his father, Bucky Pizzarelli. He turned to jazz in his late teens after playing in rock bands, and received an education playing with his father and many other jazz greats, like Benny Goodman, Les Paul, Zoot Sims, and Clark Terry.
His recording career began in 1990, and has since included many more recordings. He has also opened for or performed with such great artists as Dave Brubeck, Ramsey Lewis, Frank Sinatra, George Shearing, Rosemary Clooney, Kristin Chenowith, Natalie Cole, James Taylor, and other Heart 'n Soul of Jazz veterans Johnny Frigo and Harry Allen.
John has performed on the country's most popular television shows, such as The Tonight Show with Jay Leno, Late Night with Jimmy Fallon, Late Show with David Letterman, Live with Regis & Kelly, and the Macy's Thanksgiving Day Parade. In 1997, John made his Broadway debut in the musical Dream, a revue of Johnny Mercer songs.
John performs annual engagements at the Café Carlyle and Birdland. He continues to tour all over the world, setting the standard for stylish modern jazz.
–
MEET-THE-ARTIST DESSERT RECEPTION SPONSOR:


TICKETS GO ON SALE

DECEMBER 1, 2016

!
NEW THIS YEAR…Reserved seats available in VIP & Preferred sections!!
VIP Reserved Seats – $75 each [Best seats in the house!]
Preferred Seats – $65 each [Great seats while saving money!]
Price includes concert ticket, Meet-the-Artist Dessert Reception after concert, a chance to win great door prizes, and NC sales tax.
How to purchase tickets:
1) In Person: At the Arts Council's offices (Campbell House, 482 E. Connecticut Ave., Southern Pines)
2) By Phone: At 910-692-ARTS (2787)
3) Online: Online sales no longer available. Call us at 910-692-2787.
Concert starts at 8:00 p.m., with doors opening at 7:30 p.m.
DOOR PRIZES: Two tickets to the 2018 Heart 'n Soul of Jazz.
SPECIAL DINNER IN THE CAROLINA DINING ROOM: Heart 'n Soul of Jazz ticket holders are eligible for a special dinner at the Carolina Dining Room prior to the concert. For pricing, reservations and availability, please call 910-235-8434. (Dinner service begins at 5:00 p.m.)
SPECIAL OVERNIGHT JAZZ PACKAGE: Treat your special Valentine to a romantic, overnight package, which includes Jazz concert ticket, entrance to Meet-the-Artist Dessert Reception, dinner & breakfast, and a special overnight stay at Pinehurst Resort with champagne delivered to your room. For pricing, reservations and other details, please call Pinehurst Resort at 800-487-4653.
Heart 'n Soul of Jazz is a fundraiser for the Arts Council of Moore County.

ARTIST/AGENT INQUIRIES: We are happy to accept press kit for artists wishing to perform at Heart 'n Soul of Jazz. Please send press materials and contact information to the Arts Council at P.O. Box 405, Southern Pines, NC 28388 or via email. No phone calls, please. We will not respond to every submission. We will contact you if we are interested in booking you or your artist. Thank you for your interest in Heart 'n Soul of Jazz.