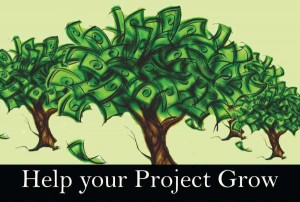 ACMC partners with the NC Arts Council and its neighboring arts councils to help fund and administer the Regional Artist Project Grant Program (RAPG), which provides financial support to a broad range of exceptionally talented artists by funding a project that will have a significant impact on the advancement of their career. The next grant cycle will cover projects from January 1, 2017 through December 31, 2017, and applications will be accepted in all fields, including 2-D & 3-D visual arts, performing arts, literature, and film.
Artists 18 years and older residing Bladen, Cumberland, Harnett, Hoke, Lee, Montgomery, MOORE, Richmond, Robeson, Sampson, or Scotland counties may apply, but please read the guidelines carefully to ensure your project meets the funding criteria.
GRANT APPLICATION DEADLINE:  Monday, October 17, 2016 at 5 p.m.
[Applications must be received no later than 5 p.m. on Monday, Oct. 17 to the Arts Council of Fayetteville/Cumberland County, located at 301 Hay St., Fayetteville, NC 28302, or by emailing adriennet@theartscouncil.com.]

FREE GRANT WORKSHOPS:
Cumberland County:  Wed., August 24 at 5:30 p.m. or Sat., September 10 at 10 a.m. at Arts Council of Fayetteville/Cumberland, 301 Hay St., Fayetteville, NC.

Robeson County:  Mon., September 12 at 7 p.m. at Robeson Arts Council, 700 N. Roberts Ave., Suite 102, Lumberton, NC.
Moore County:  Tue., September 13, 2016 at 5:30 p.m. at Arts Council of Moore County, Campbell House, 482 E. Connecticut Ave., Southern Pines, NC.
To download an application and for additional information on this grant, please click here. For questions, please contact Adrienne Trego at the Arts Council of Fayetteville/Cumberland County at 910-323-1776 or email adriennet@theartscouncil.com.