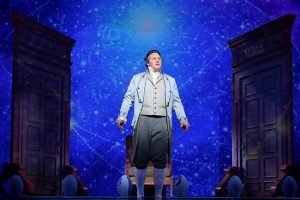 The Arts Council of Moore County strives to present programs representing an exciting blend of performing arts disciplines. These events are presented at a variety of locations throughout Moore County and are chosen for entertainment potential, artistic merit and educational value.
Check out our upcoming performing arts programs…
---
Check out the artists for our 2018-19 season:
Omer Quartet – October 15, 2018
Ensemble Mélange – February 4, 2019 – *NEW DATE*
Lucas Meachem, baritone – March 4, 2019
Benjamin Beilman (violin) & Andrew Tyson (piano) – April 8, 2019
All CCS concerts are presented at 8 pm at the Sunrise Theater in Southern Pines.
Click Here for more information
---
Heart 'n Soul of Jazz
---

Bleeding Pines is the title of a new musical work being developed by the Arts Council of Moore County. David Ludwig, one of America's foremost composers, will create the composition and Ray Owen will write the libretto. Learn more.