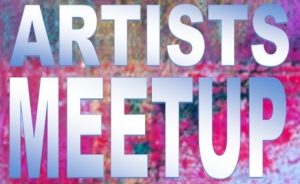 The Arts Council of Moore County invites all Moore County's artists–actors, dancers, graphic designers, musicians, photographers, singers, visual artists, writers, and other creative types–to join us for Artists Meetups. These Meetups are for artists to get to know each other, aspire to be better artists through shared creative passions, and improve our community through the arts.
Our next Artists Meetup:
DATE: Thursday, January 24, 2019 | 4:00 to 6:00 PM
LOCATION: One of a Kind Gallery, 128 W. Pennsylvania Ave., So. Pines (Belvedere Plaza)
COST: A smile and a handshake
PROGRAM: Wildlife photographer Brady Beck will make a short presentation about his work to help participants understand and appreciate how he captures wildlife and nature.
Light refreshments will be served.
---
To get the latest on our Artists Meetup, click on the Meetup.com link below and join us: